West Coast Lumberjacks Return to the Saskatoon EX!
Since 1982, they have been entertaining and amazing audiences with the traditional skills and work practices of the coastal British Columbia lumberjacks and jills.
Add into the show the comedic antics of the lumberjacks and the result is an entertainment experience that you'll love! This show is a great reminder of the importance the forest industry had in shaping the early history of virtually every region of North America.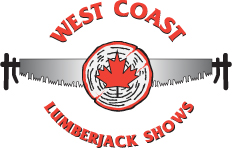 Giddy on up to the local corral and hitch a ride on a pony! For just $5, your little one can take a ride on a pony and enjoy a peaceful trot.
Open 12 noon to 11:00 pm DAILY!
Pony rides are not included with the Superpass, Ride-All-Day wristband, or Ride Coupons.