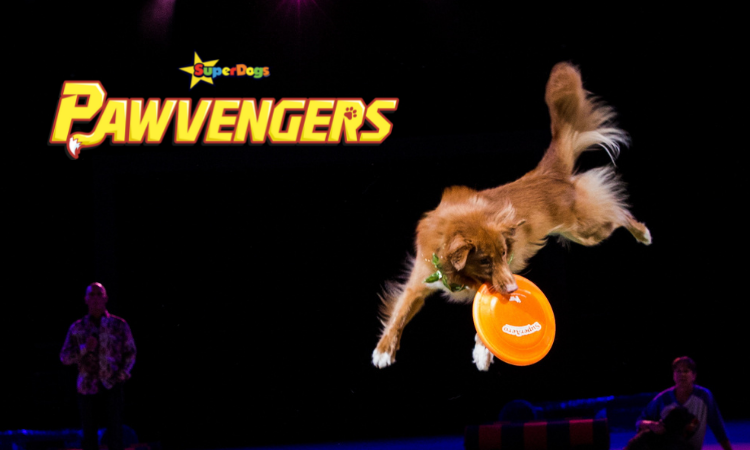 Date
Aug 09 2022
Expired!
Time
4 Shows Daily!
2:00 pm
Superdogs™ presents Pawvengers
The SuperDogs™ unleash their super in a whole new way as they celebrate the world's greatest superheroes AND foil a supervillain of their own! It's a mystery wrapped in an adventure wrapped in the high-flyer fun of a SuperDogs™ show!
Fast-paced, interactive, amazing, and inspiring, experience the fun of these incredible dogs in their brand new show Pawvengers, live on the Wireless Age Stage in the Hall E Fun Zone! For over 40 years the SuperDogs™ have entertained millions live and on television with their original, family-friendly productions. More recently their innovative virtual shows and digital shorts have reached a global audience, generating millions of views.
4 Shows Daily: 2:00, 4:00, 6:30 & 9:00 pm