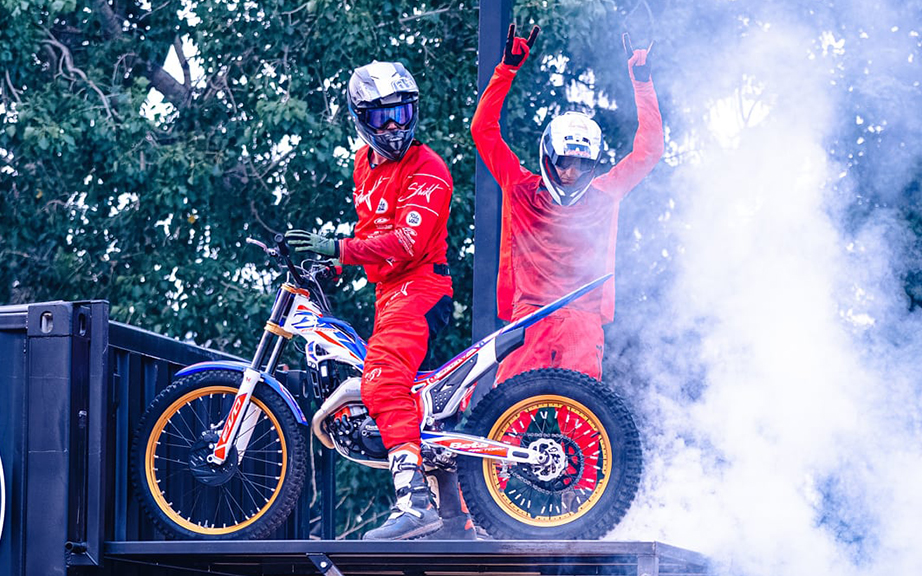 Fresh flips, back flips, wheelies and splats! This is a totally unique display featuring Trials Motorcycle's and some of the best riders in the world. Sam King and the Ride The Vibe team will have you clutching the edge of your seat!
Shows Daily at 1:30pm, 3:30pm, 6:30pm and 8:00pm
FREE with EX General Admission!