FRIDAY, AUGUST 6th - SaskTel Grandstand
This is a FREE show with a Saskatoon EX general admission. Gates open at 7:00 pm, Shows begin at 8:30 pm
Presented by: Country 600 CJWW and 92.9 The Bull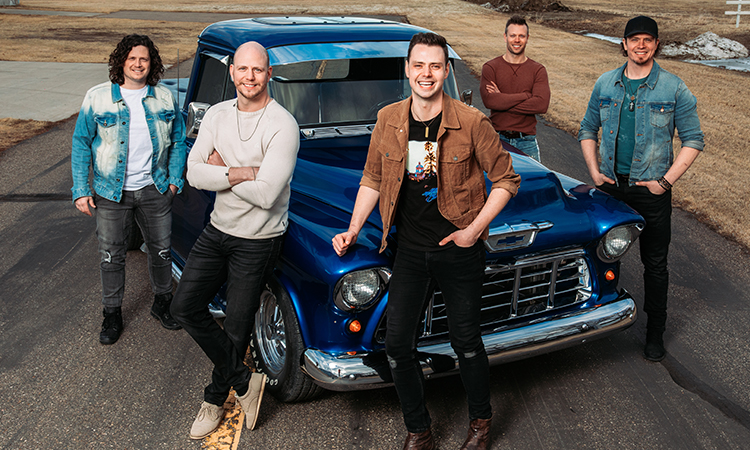 "It's 'Been A Minute' since we've played a live show. We miss performing and seeing the fans we love. We chose this as the title track of the album because it captures the season we are in right now, and tells the story of the last year," said Ty Hunter. "We truly hope this collection of songs brings hope, joy, and light to those listening, and that it allows people to look forward to the day when we can all safely gather again and enjoy the beauty of human connection."

Been A Minute is a compilation of Hunter Brothers' signature harmonies and up-tempo hits which delve into the heart of the times the world is presently walking through. Five-time GRAMMY© Award nominee Hunter Hayes produced and co-wrote three tracks off the album, and was a key collaborator in the creative process of recording vocals for the record during a pandemic.

Tracks like "Hard Dirt" and "Just Wanted You to Know" speak to empathy, the challenges of life, and coming through circumstances more resilient than before, both as individuals and communities. "Captain" speaks to uncertainty while simultaneously acknowledging belief that there may be a greater picture we can't fully see. The grat track, "Ask Her to Dance" reminds us to prioritize what's most important in life, and not let the little moments pass us by. Songs like "Now or Never" and "Diamonds" are classic Hunter Brother tracks that thread the rest of the album together in a fun way, while "Take" spotlights the harmonies and the pursuit of relationship.
Great music from Dixie HiWay, plus lots of thrills and metal-bending action. It's a Demolition Derby, it's live music, it's a DIRT PARTY! This is a FREE show with a Saskatoon EX general admission.
Presented by: 98 Cool FM, Country 600  CJWW, 92.9 The Bull & Astro Towing
Vehicle Extrication Demostration
Show at 7:15 pm
Presented by: Saskatoon Fire & Protective Services
Crash 'N Bash – Demo Derby featuring Longshot
Show at 8:00 pm