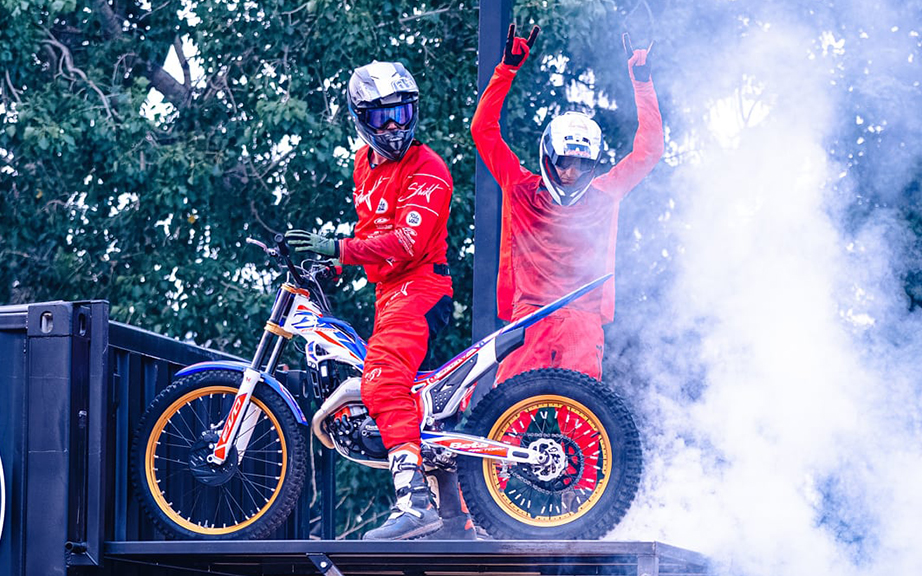 Ride The Vibe Motorcycle Thrill Show
Watch Ride the Vibe perform multiple shows per day with each show featuring a unique display of technical maneuvers and obstacles, including leaps onto their custom-built bus and helmet-scraping backflips sure to thrill audiences! The intimate, close-up nature of this show creates a personal, more memorable experience get right up close to the action.
Shows Daily at 1:30pm, 3:30pm, 6:30pm and 8:00pm
East of Log Cabin
FREE show with EX admission!