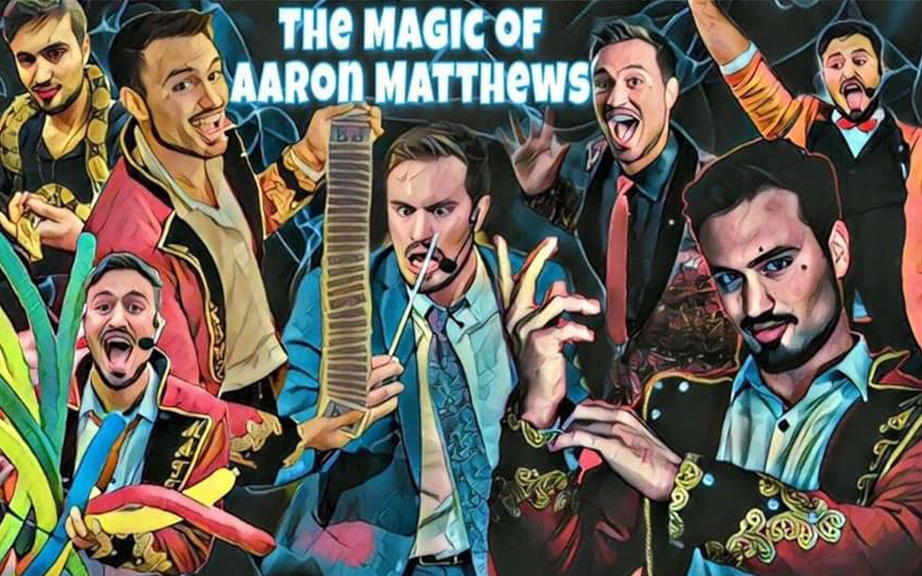 What if Tony Robbins, Blue Man Group & David Copperfield put on a show together? You'd get Aaron Matthews! Aaron Is ready to take you on a journey into his own life & into his one of a kind mind! Aaron's show is a unique mix of gut busting laughter, high energy dancing, impossible miracles, inspiring stories and shocking moments!
Daily at 4:00pm and 6:00pm at Ruth Street Patio
FREE with EX General Admission!